The Three Rivers Group of parishes is a United Benefice.
The Group comprises the parishes of:
Chippenham - St Margaret
Fordham - St Peter & St Mary Magdelene
Kennett - St Nicholas
Isleham - St Andrew
Snailwell - St Peter
Each parish has its own Parochial Church Council (PCC), looks after its own finances and has its own style of worship.
The ministry team comprises:
The Rev'd David Cleugh, the Rector.

The Rev'd Sue Potts, Associate Priest.

Mrs Carol Taylor, Licensed Lay Minister.
Mr Mark Liversidge, Authorised Lay Minister (Music) at Isleham.


Mel Takac - Pioneer Partner.

James Marston - Ordinand from Westcott House.
Chippenham
Listed Grade I
A visitor's report
Map
Fordham
Listed Grade I
A visitor's report
Map
Kennett
Listed Grade IIs
Map
Isleham
Listed Grade I
A visitor's report
Map
Map of the area

Snailwell
Listed Grade IIs
Map
A novel view of the church in Fordham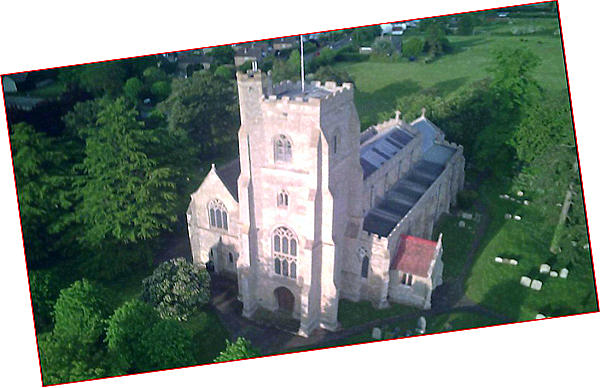 A bird's eye view of St Andrew's Isleham